Dear family and friends,
2021 has been both an ordinary and an extraordinary year. Ordinary not only because our Christmas letter is coming last minute, but also because we are both still at good health and busily occupied with our jobs; Astrid commuting on her bike to the primary school where she teaches, and Magne "commuting" to his office upstairs, where he works for his company – which is no longer his. Here the extraordinary starts: In December Magne and his fellow shareholders sold Dynaplan. It has been an "annus horribilis" when it comes to workload for Magne. Becoming part of a larger organisation with complementary technology, opens up exciting possibilities for Magne and his colleagues.
Since last Christmas we have got two more grandchildren, Elias (25 April) and Martin (19 May), so now we have 7 in 5 years.
The pictures below are from our Christmas preparation last Sunday, when we visited Ingrid and Jørgen and their three boys: Sigve, Johan and Martin. Sigve is seen in both pictures. Martin on Magne's lap.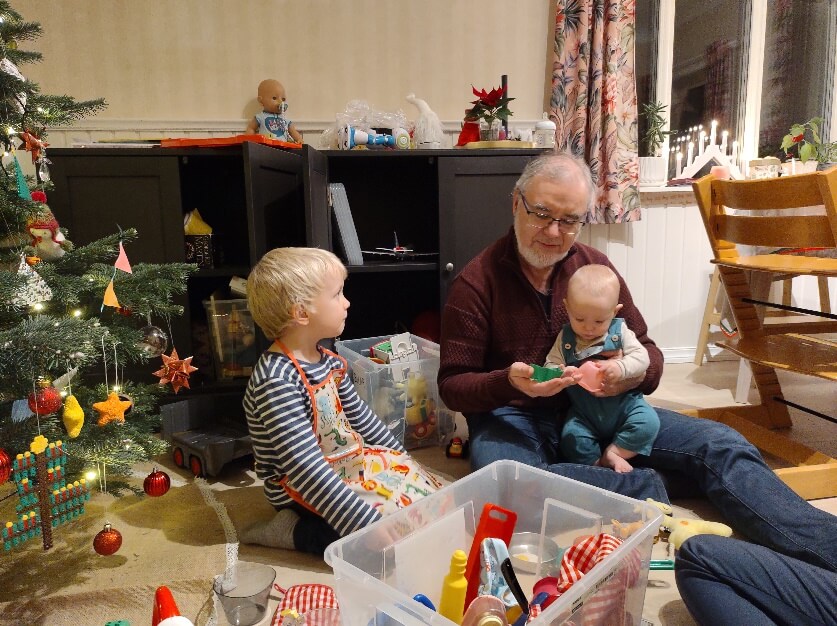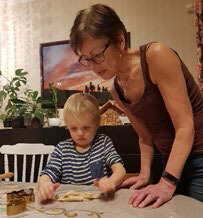 The summer of 2021 was extraordinarily warm and dry here. Our garden produced an abundance of tasty fruits and berries: plums, apples, pears, raspberries, and even grapes. In the forest we could pick blueberries and cranberries as many as we wanted. Astrid made delicious jam that will last until next autumn.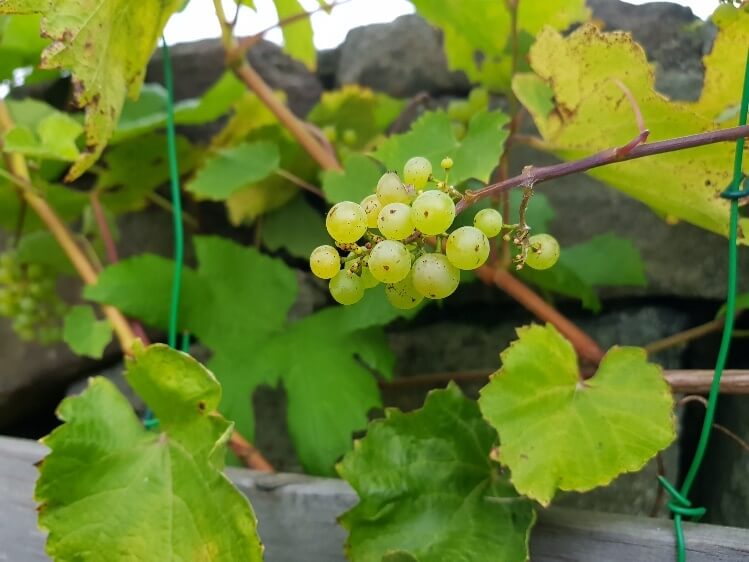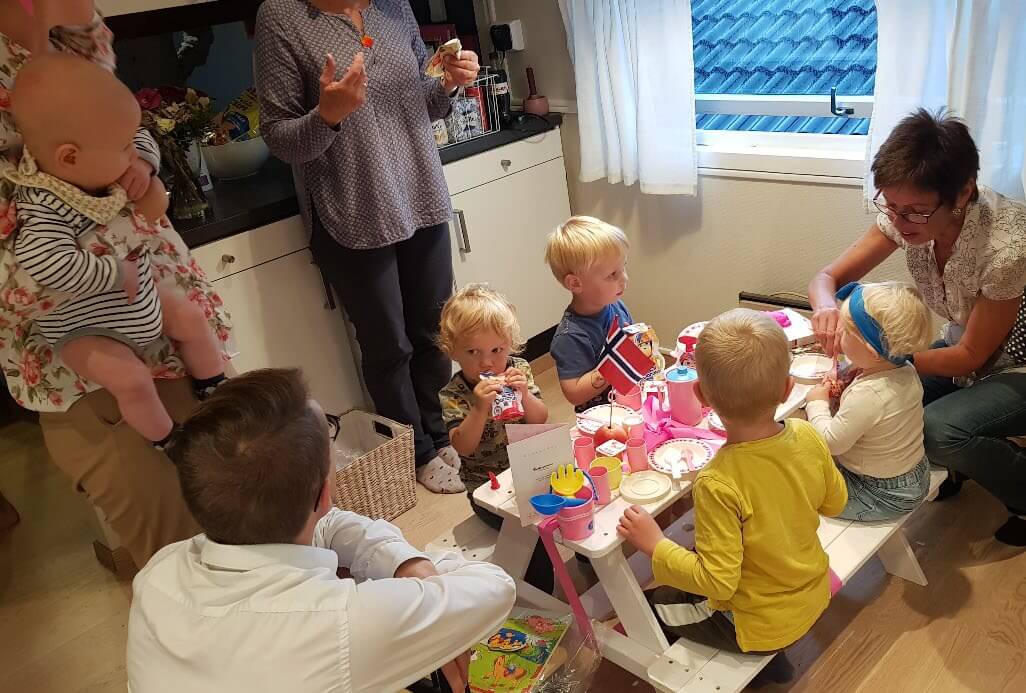 From Astrid Synne's birthday party. Kids left to right: Martin, Johan, Bjarne, Signe, and Astrid Synne.
From Elias' baptism. Magnar carrying Elias and Lillian holding hands with David.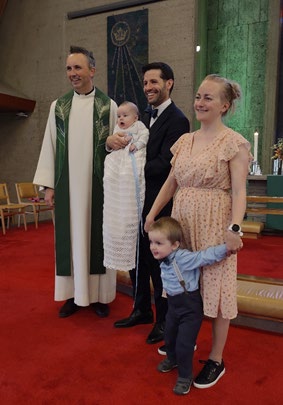 Astrid on a trip to a hill together with Sigve (left) and Johan.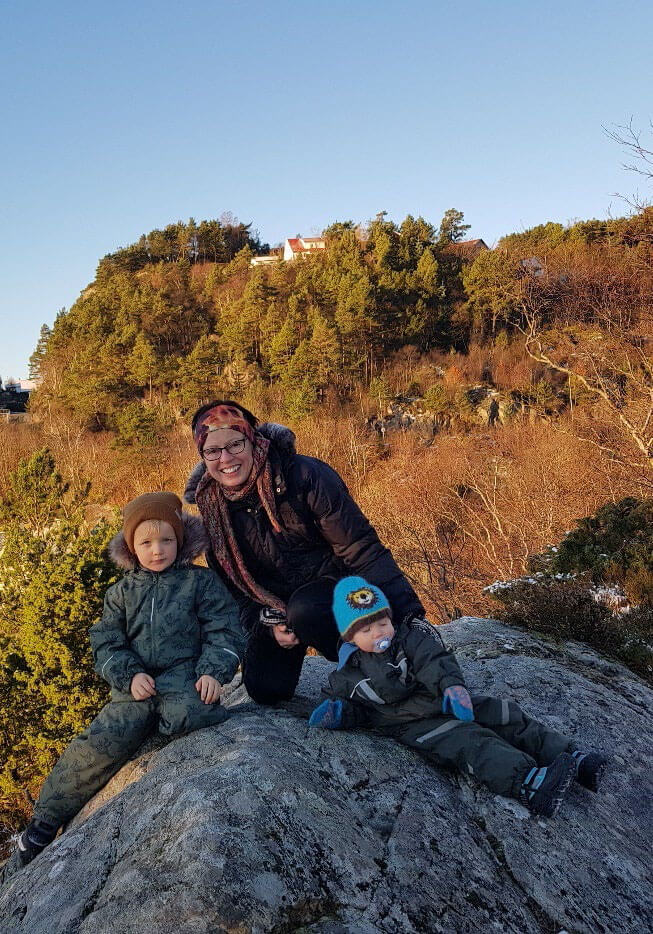 This is our first Christmas letter in many years that we have created without help from Solbjørg, Magnar and Ingrid. We hope you can forgive the extraordinarily b.. layout.
Merry Christmas and a Happy New Year to you and your loved ones.
Astrid and Magne